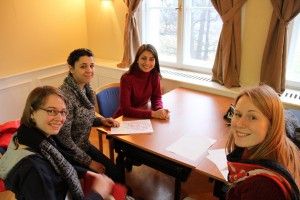 What if it was all just a very good story? Half true, half made up, partly touching on our personal memories and experiences, and partly reflecting the history of our communities and societies. With the project "Once upon today…" we are inviting participants to think about history, memory, and identity in this imaginative way. Not as something given, but as crafted stories…. gripping stories.
"Once upon today… in Europe" focuses on issues of belonging and identity in Europe: What narratives about Europe are prevalent in different local, national or other commemorative cultures? How do they end up being what they are? Which aspects are suppressed and which ones highlighted? And how can institutions for history education and active citizenship deal with these questions in a way that brings people together?
Are you interested to take part in the project? Here you finde more information.