"Democracy – Courage to Change, Courage to Act" online workshops
May 28th / June 18th / July 2nd, 2021
3 – 8 PM CET
Workshops within the project "Once upon today… in Europe" for educators and teachers from Estonia, Germany, Poland, Moldova, Romania, Ukraine
What is the idea of the online workshops?
From the very start of our project "Once upon today… in Europe" we have aimed at broadening our horizons and those of our participants: meeting new people with diverse identities from all over Europe, hearing their stories and critically thinking of history, politics and education in our countries. With this event, we want to discuss with experts, further connect former and new participants, develop new approaches for civic and history education and also think about next steps for the Once upon today project.
What is the topic?
We want to:
focus on DEMOCRACY, the courage to change and the courage to act! We will explore the period of "89,90,91", the end of communism and new democratic beginnings in Europe
build a bridge to present times, to current activism and oppositional movements
think about the impact of the coronavirus pandemic on our democracies.
What can you expect from the online workshops?
We invite you:
to discuss together with well established figures of history, education and museology as well as activists the state of democracy in past and present
to get to know other multipliers and to share our experiences in the field of history and civic education;
to explore new methods, formats and approaches in our projects, including success stories
Trainers: Ole Jantschek (Germany), Merle Schmidt (Germany), Ana Sidon (Romania / UK), Jolanta Steciuk (Poland)
Programme
May 28, 2021
Workshop I: The State of Democracy
When?
What?
3 pm
Start – Welcome, Introduction to the programme and project, Getting to know each other, Miro board practice
4.30 pm

What is the state of democracy in Europe today?

What are the biggest challenges? How can we support democracy on different levels?


Discussion with educators and activists from three countries
Alona Karavai (Ukraine)
Dani Prisacariu (Romania)
Dziewuchy Dziewuchom Foundation (Poland)
Katarzyna Jagiełło (Poland)
6 pm

Workshop: Challenges and potentials for democracy in our countries. The role of civic education.

8.00 pm
End
About the speakers:
Alona Karavai, Ukraine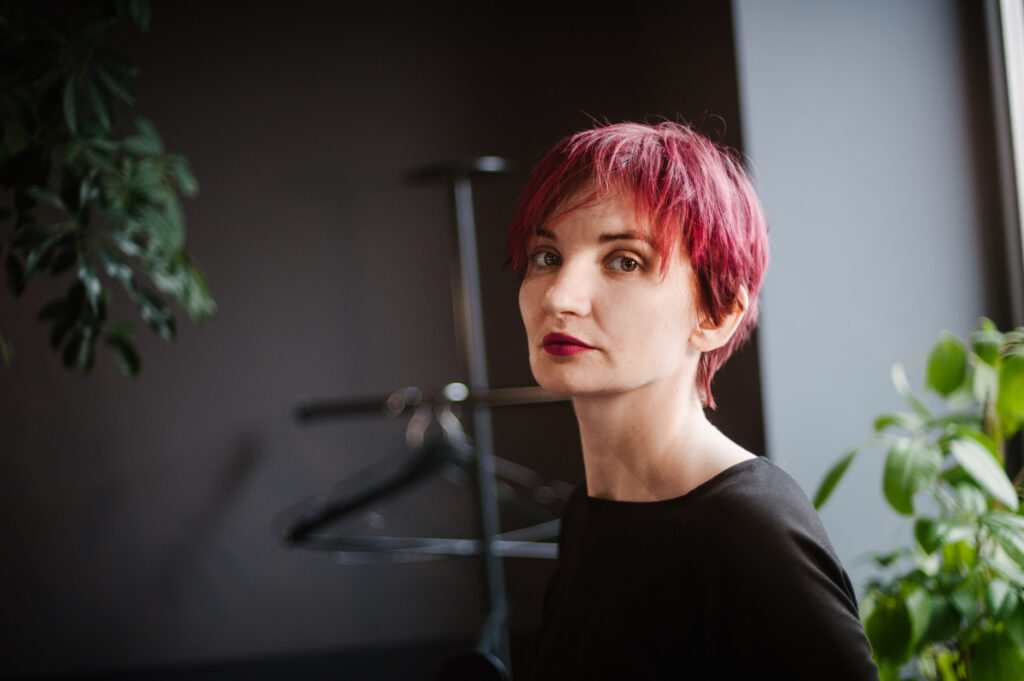 Co-founder of Insha Osvita, co-developer of horizontal school in MitOst, co-founder of social enterprises Khata-Maysternya and Agency for educational events and products INSHI, social investor at Urban Space 500, co-founder of gallery and project space Asortymentna kimnata, co-organizer of Porto Franko festival.
Arona studied organisational development in TU Kaiserslautern and her professional interests are facilitation, organisational development, non-formal education and educational products, cultural management, visual art and music. Co-author of several publications and handbooks for non-formal education.
Dani Prisacariu (they/them), Romania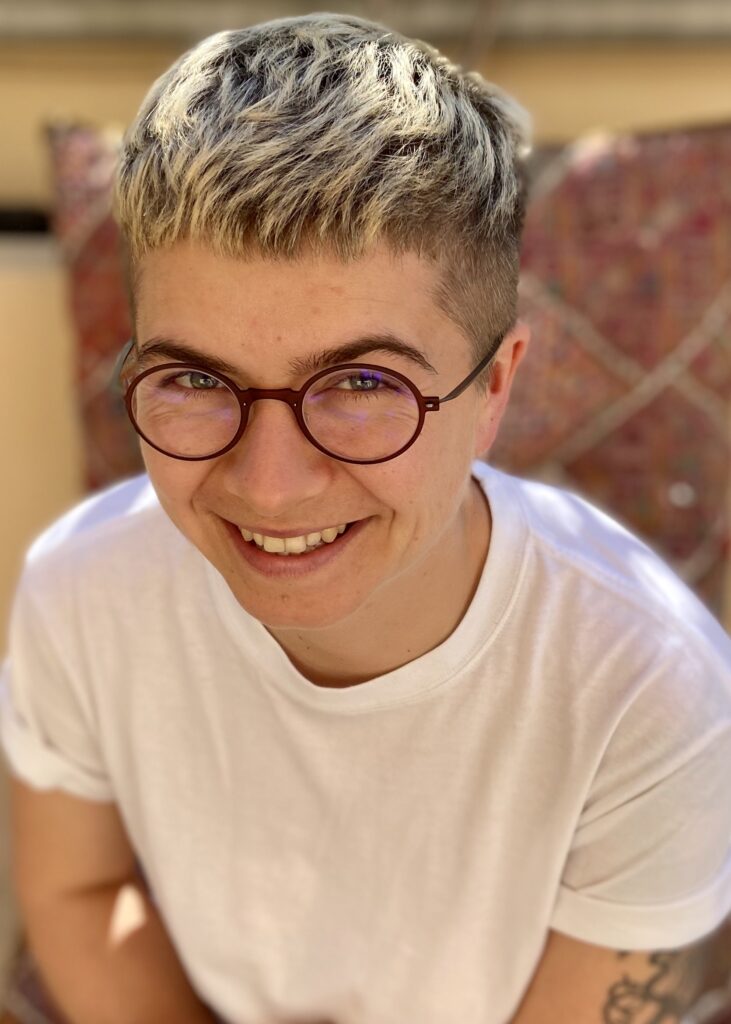 Dani is a coach, facilitator and community builder, committed to holding space for relational learning that creates more freedom. Most of their work so far has been in LGBTQI+ activism in Romania, and in community organising for social justice. For the past five years, they have coordinated Gender Talk, a community initiative of gender explorers and rebels that works to create more space and possibilities for us all to exist and thrive outside the gender binary.
Agata Maciejewska, Dziewuchy Dziewuchom Foundation, Poland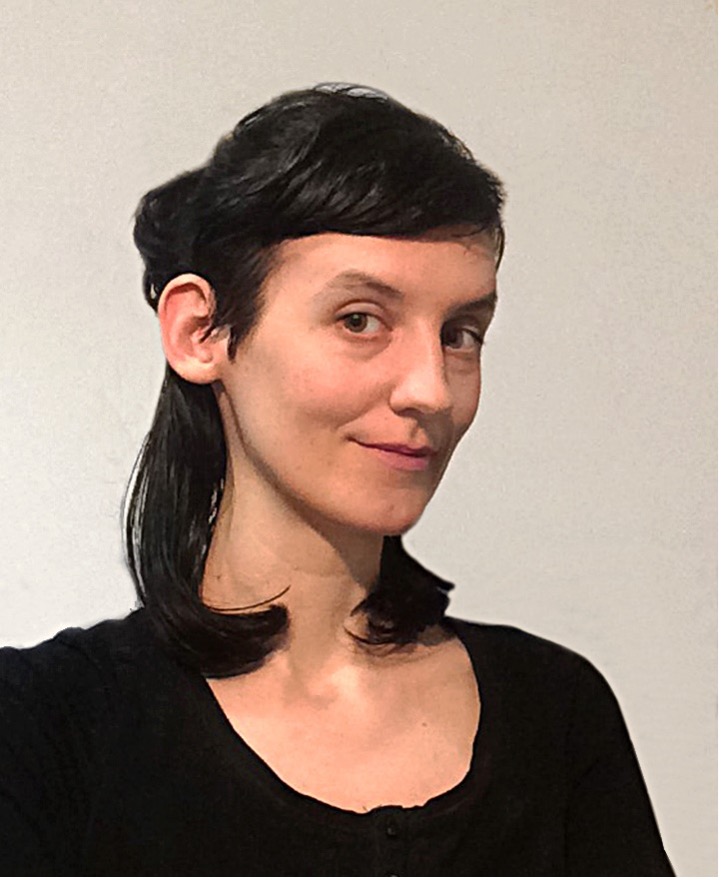 Agata Maciejewska – the initiator of the Dziewuchy Dziewuchom group, a Facebook feminist forum that in April 2016 became an internet phenomenon uniting Polish women in opposing plans to tighten the anti-abortion law.
Founder of the Dziewuchy Dziewuchom Foundation, which promotes intersectional feminism. A careful observer of social life and specialist in widely commented memes that invite to difficult conversations on important issues.
Katarzyna Jagiello, Poland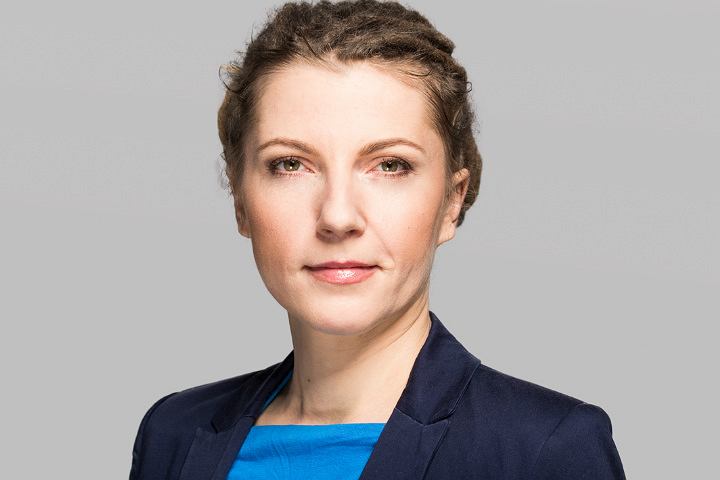 Climate activist, biodiversity expert.
Member of the Council for Organic Farming at the Ministry of Agriculture (2014-2018). Longtime Greenpeace frontwoman. Currently advises on green issues to Polska2050 Szymona Holowni political party in Poland.
"Life to me is the greatest of all games. The danger lies in treating it as a trivial game, a game to be taken lightly, and a game in which the rules don't matter much. The rules matter a great deal. The game has to be played fairly or it is no game at all. And even to win the game is not the chief end. The chief end is to win it honourably and splendidly". Ernest Shackleton
June 18, 2021
Workshop II: Standing up for Democracy – opposition movements in past and present
What?
When?
3 pm
Start – Programme introduction, Warm up
3.30 pm

1989/90/91: The Solidarity movement


Depot History Centre, Wroclaw
4.30 pm

Opposition today. The example of Belarus


Katarzyna Skopiec from Mirny Dom, Warsaw and Razam e V. Berlin
6.15 pm

My History – Personal stories

8 pm
End
July 2, 2021
Covid – How do we tell the story of a global pandemic and what is its impact on democracy?
| | |
| --- | --- |
| What? | When? |
| 3 pm | Welcome Introduction round |
| 4 pm – 6 pm | The House of European History in Brussels and its exhibitions and educational programme |
| 6.30 – 7.30 pm | tbc |
| 7.30 – 8 pm | Debriefing, Daily Evaluation |