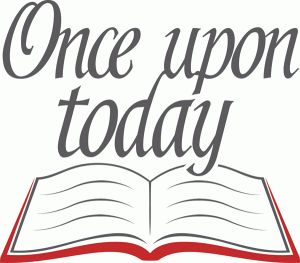 "Once upon a time…" – is the beginnin very fairy tale that has been passed down as a piece of familiar culture from generation to generation. When people talk about history, memory and identity, something similar happens. Individuals keep repeating a story about themselves, the communities and states they live in. These narratives help them to make sense of their reality. The narratives, however, are a concoction of fact, myth, official interpretations and personal memories. Like any other story, they are constantly being shaped and re-shaped through communication and are the result of the values, interpretations and political objectives of the communities and people who share it. In that sense, any narrative could start like a tale in present: "Once upon today…in Europe".
During our 2015 workshop, participants will carve out the connections between their individual biographies and the official history of the countries they live in. The project encourages participants to reflect on narratives involving their own identities, biographies, experiences and memories. It is the project's goal to initiate a transnational dialogue and allow for a deeper understanding of perceptions and interpretations of past and future in different countries. Furthermore, the workshop encourages to address and discuss accurately how identity and diversity are linked in different European societies and what role understanding and tolerance play in a society consisting of people with different national, ethnic and religious backgrounds. Going back to our narrative theme, we will be searching for the blind spots in our collective memories and try to uncover the stories that are not told or not heard.
This is the provisional agenda for the seminar "Once upon today… in Europe" from March 12-19, 2015 in Krzyzowa.
DATE
THEME
Thu, 12.03.2015
GETTING STARTED
Till 18:00

arrival / room allocation
20:00
Welcome!
Fri, 13.03.2015
MY STORY
Morning session
Getting to know each other
Krzyzowa – a place and its stories
Afternoon session
Workshop: Flowers of identity
 Evening
 My Story-evening
– Impressions from Ukraine
Sat, 14.03.2015
ONCE UPON TODAY… IN MY COUNTRY
Morning session
History – community – memory – narratives
Introductory lecture and workshop
Afternoon session
Workshop: Same event, different story
Group work in bi-national teams
 
Sun, 15.03.2015
WROCLAW – EUROPEAN CULTURAL CAPITAL
Morning session
Wroclaw – what are the narratives linked to the European Cultural Capital 2016
Afternoon session
Individual discoveries in Wroclaw
Mon, 16.03.2015
A EUROPEAN MUSEUM OF HISTORY

Morning session
Reflection round: Postcards from Wroclaw
Afternoon session
Workshop: A European Museum of History I
Evening
Tue, 17.03. 2015
WHICH STORIES SHOULD BE TOLD – AND HOW?
Morning session
Workshop: A European Museum of History II
Creative workshops
Afternoon session
Once upon today… in Europe
Retelling the stories
Gallery walk, presentations and discussion
– Bread and Roses Museum
– Virtual Museum "Reconstruction or Reinvention"
– Euseum
 Evening
Lecture in the House on the Hill: Farewell Letters between Helmuth James and Freya von Moltke
 Wed, 18.03.2015
ONCE UPON TOMORROW
Morning session
Open Space for the development of follow-up projects
Open space for developing micro projects: Which other stories should be heard in my community?
How  can they be told in a way that brings people together?
– East Meets West – School Exchanges

Afternoon session
Wrap-Up and feedback
 Evening
 Farewell Karaoke
Thu, 19.03.2015
FAREWELL
Morning session
Departure